Quality Time:
---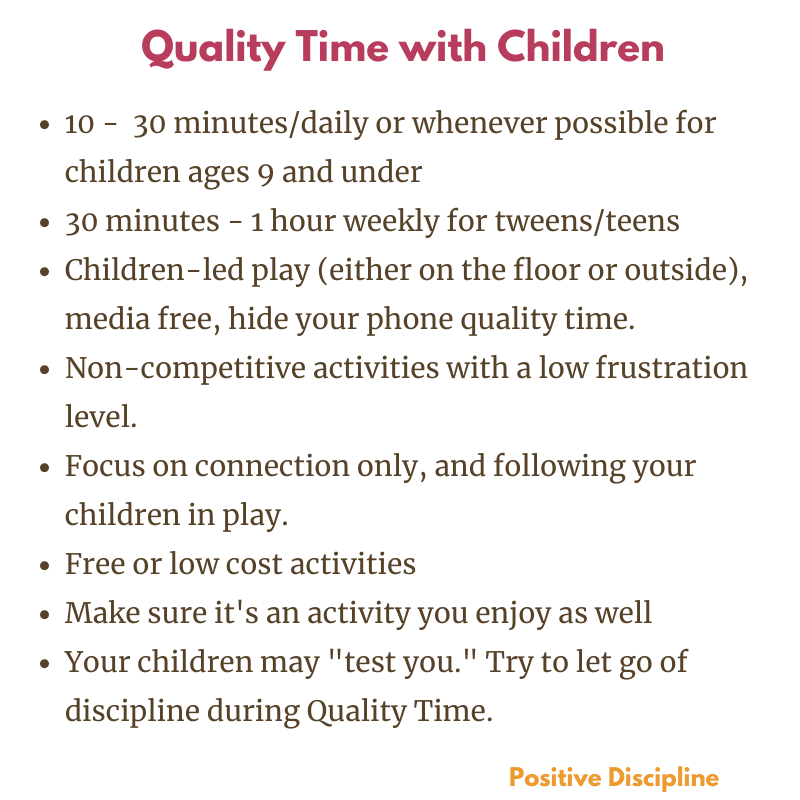 You might be thinking, "I already spend a lot of time with my children, especially since the pandemic."
The guidelines for Quality Time from a Positive Discipline perspective are an invitation to truly enter your child's world, be fully present and focus on positive relationship.
During this time, I invite parents to focus on how amazing your child is: their sweet smile, how funny/smart they are, enjoy where they are developmentally in this moment, and the things they love to do.
Quality Time is an opportunity to enjoy the amazing beings you are raising! And also to notice if any negative thoughts or emotions come up during this time. Please honor any negativity as an invitation to meet needs, learn and grow together, and do reach out to Megan directly via email for extra support, if needed.
Apply the information you learned about Love Languages in your family to guide the direction of Quality Time activities.
---
Tool of Connection #2 Connection in Communication: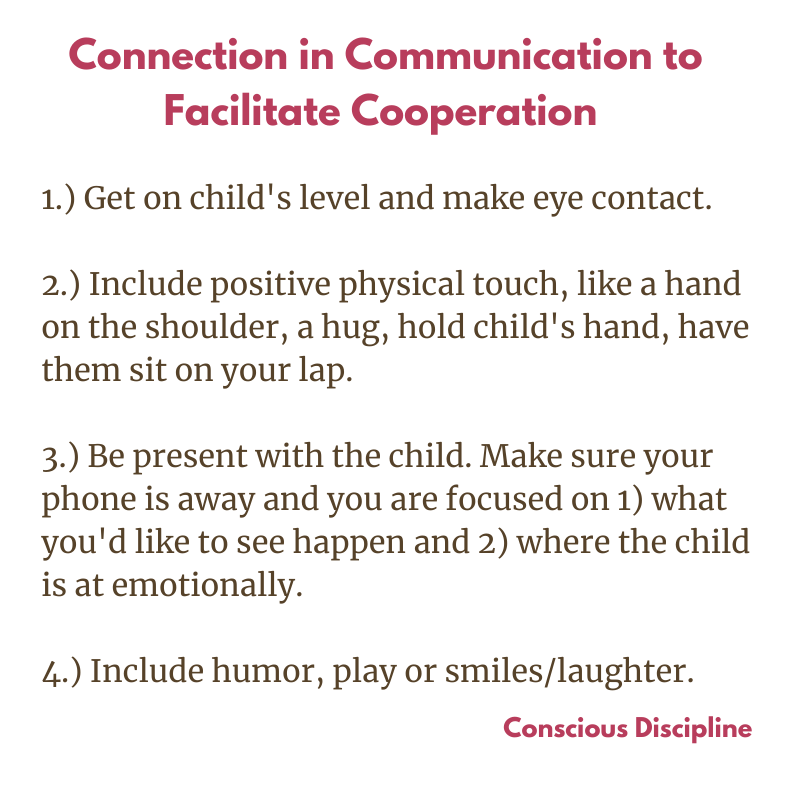 Do you feel like your children don't listen to you?
Or that you're always barking orders from across the room?
This tool of Connection in Communication might initially seem like it takes too much time and energy to implement, but it will save you time and frustration in the long run.
Put down what you're doing, take a deep breath, get a clear vision of your Do Statement: what you do want your child to do in that moment and then include the four components mentioned in the graphic above for Connection in Communication to Facilitate Cooperation.
---
Parenting Practice:
Do you want to focus on Quality Time and/or Connection in Communication this week?
Think about the specifics of who, went, where and how to bring these Tools of Connection alive for your family.
How can the information from the Love Language Quiz direction of Quality Time in your family?