Does your child thrive on choices, but feel overwhelmed by too many choices?
Do you have a child who doesn't like to be told what to do?
This is a wonderful tool to provide empowering, but limited choices. 
Make sure you are ok with both of the options your provide.
Ensure both choices are positive.
Read more about the Positive Discipline Tool of Two Positive Choices here.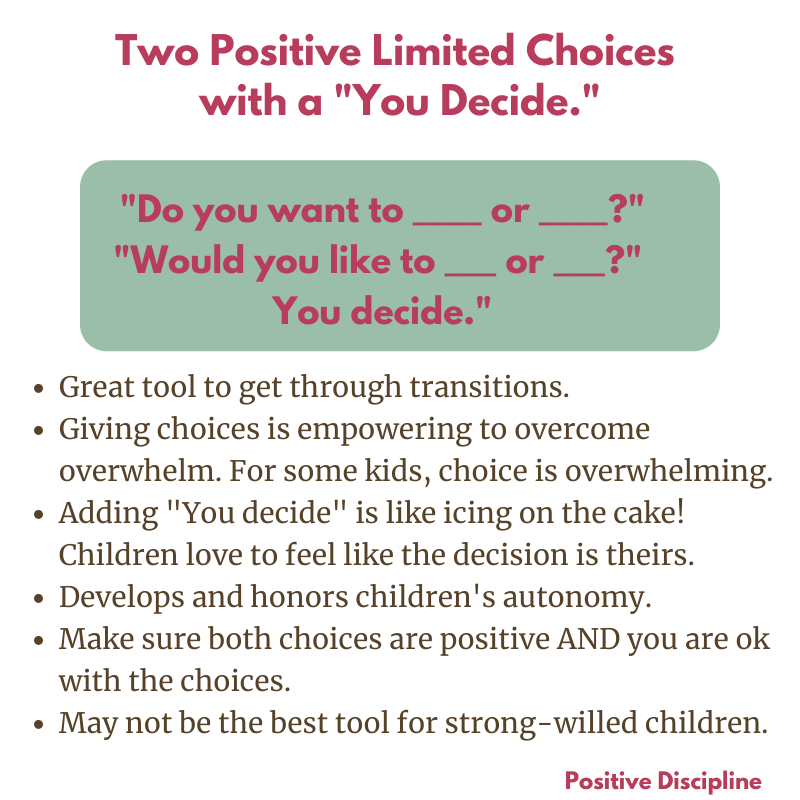 Parenting Practice:
Create your Two Positive Choices with a "you decide" phrase. Practice it in the mirror/with your co-parent and with your children consistently for this week.